The Only All-In-One
Video & Texting Platform
for Relationship Marketing
A 60-second video is worth 1.8 million words and the average person remembers 95% of a message when it's watched versus only 10% of what is read!
Is video part of your relationship marketing mix?
Engineered to increase customer loyalty and long-term client engagement, digitalcare100 helps you create strong, even emotional, customer connections with easy-to-use video engagement solutions.
Engineered for the non-techie,

create content that connects with digitalcare100
Over 80% of customers want video content from businesses and 98% of texts are read within 3 minutes of delivery
With a sophisticated, user-friendly interface, designed by Madison Avenue icon, Michael Campbell - winner of every major industry award including multiple Top 10 Super Bowl commercials - digitalcare100 is the trendy relationship marketing platform for video creation and text messaging.
Create emotional connections with your audience by practicing digital care
It's no secret - customers buy on emotion, not logic
Increase your business value by delivering personable, relevant videos that offer value, provide expertise, and answer frequently asked questions.
how does digitalcare100 work?
Video Recording

: Select a pre-written script or start from scratch. R

ecord your video on your phone or webcam leveraging our built-in teleprompter.
Video E

diting

: Add visual graphics, strategic copy and frames to your videos to ensure professional look and better convey your message.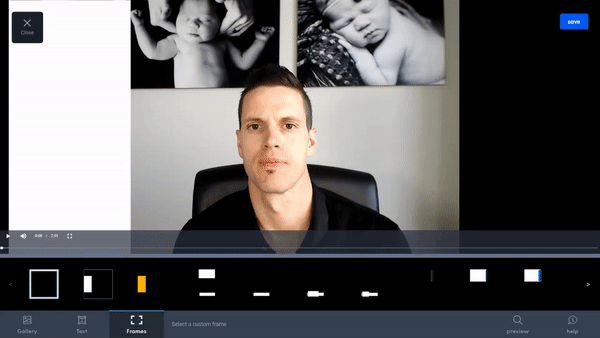 Video Sharing:
Copy the link we seamlessly generate for each video and share in just a few clicks. Sharing options include texting your video to individuals, groups, or your entire client roster. Or send videos via email, embed to your website, or post to social media,
Video Analytics
: Review real-time analytics on our reporting dashboards. We track elements like total views, unique views, and top referrer pages (Facebook, etc.)
What can digital care do for you?
Digital care leads to ongoing business, free word-of-mouth promotion and information from customers that generate new leads.
55% of customers no longer trust the companies they buy from as much as they previously did. Relationship marketing helps your customers succeed, creates an excellent opportunity for receiving feedback or reviews, and gives you a competitive advantage in a challenging climate.
Recent videos created with the digitalcare100 platform
WANT TO SEE A QUICK DEMONSTRATION?
of people expect companies to use their power to educate their audiences during the COVID-19 crisis.