Welcome to the digitalcare100 Studio
The One-Stop Hub to Create Content That Connects
Say hello to the only care playbook that starts the conversation with your clients – and keeps it going. Just pick a topic, record, and share. Or Start from scratch!
​
​
100+ Topic Templates & Scripts
The digitalcare100 Library provides access to more than 100 digital care topics – designed and created by experts – that allow you to create engaging videos, FAST. Content creation is simple with a built-in teleprompter & professional video scripts.
Easy-To-Use Editing Tools
Leverage video editing tool similar to apps you already use. Place graphics, logos, and text on top of your videos. Choose different frames and even add a video filter.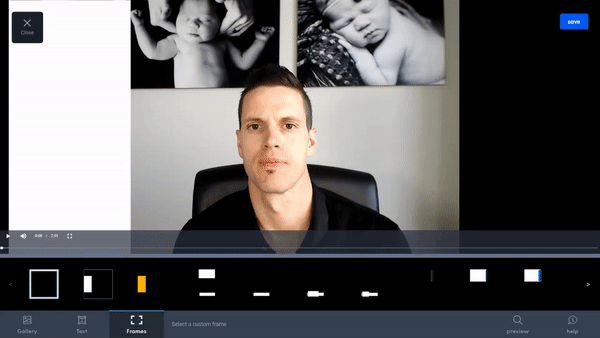 Personalize Client Relationships in an Instant
The simple solution to delivering content to your clients easily and instantly. We will turn you into a texting expert - and the benefits are almost as instant as the message delivery itself.
Send & Share Content with a Few Clicks
Communicate with individuals, groups, or your entire client roster. Customize sending to the rhythm of your business by scheduling or sequencing your care messages to clients.
CONTENT CREATION MADE EASY
1 PICK A VIDEO SCRIPT OR RECORD FROM SCRATCH
​
2 CUSTOMIZE THE SCRIPT TO YOUR LIKING
​
3 REHEARSE ON THE BUILT-IN TELEPROMPTER
​
4 RECORD FROM A COMPUTER OR MOBILE DEVICE
​
5 EDIT YOUR VIDEO WITH OUR APP STYLE TOOLS
​
6 WRITE YOUR TEXT OR USE PRE-MADE TEMPLATES
​
7 SELECT CONTACTS & FIRST NAME WILL APPEAR
​
8 SEND OR SCHEDULE TO ANY OR ALL PATIENTS
​
9 SHARE ON SOCIAL MEDIA, WEBSITES, AND EMAILS
​
10 REVIEW ANALYTICS & REPORTING STATS
​
​
landing page example
digitalcare100 resource videos
WANT TO SEE SOME OF OUR VIDEO SCRIPTS & LEARN MORE?
Learn how digitalcare100 can improve your business
​
Learn more about our industry specific content libraries

See how our video platform & editing studio work

Hear more about how we can help drive your business

Learn about new special offers & special pricing