digitalcare100 technology solutions
digitalcare100 makes it easy to reach your target audience
Today's consumer not only wants digital care from the businesses they spend money with, but now actually expect it.
Our state-of-the-art platform includes user-friendly video creation, text messaging, and social media sharing solutions.
Where are your customers?
Important video statistics
80%
of people can recall a video 30 days later
​
79%
of people want video content or helpful tips
​
95%
of a message is remembered when watched
​
92%
of mobile users share videos
​
digitalcare100 featured technologies
Video Scripts &
Templates
Mobile & Browser
Recording
Integrated
Text Messaging
digital care by the numbers
​
Engaged customers are 5X more likely to help you with digital referrals
​
85% expect companies to educate their audiences during the COVID-19 crisis
You remember 95% of a message when watched versus only 10% of what you read
65%

of people value the customer relationship more than price
​
Engage clients bring in

50%

higher revenue than disengaged customers
55%

of people no longer trust the companies they buy from
​
​
The digitalcare100 process
Select a pre-written script or start from scratch. Record your video on your phone or computer leveraging our built-in teleprompter.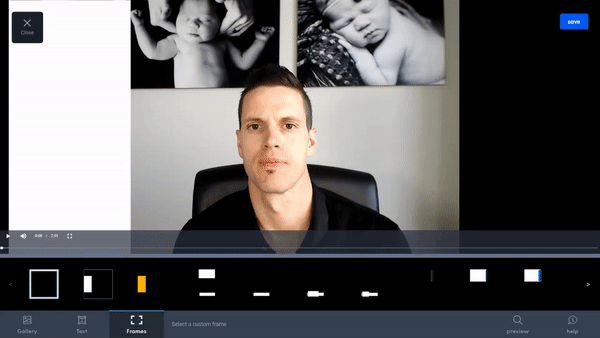 Add visual graphics, strategic copy and frames to your videos to ensure professional look and better convey your message.
Copy the link we seamlessly generate for each video and share in just a few clicks. Sharing options include texting your video to individuals, groups, or your entire client roster. Or send videos via email, embed to your website, or post to social media.
Review real-time analytics on our reporting dashboards. We track elements like total views, unique views, and top referrer pages like Facebook.
Explainer Videos for the digitalcare100 platform
Quickly learn how the digitalcare100 platform can help with your relationship marketing initiatives
Quickly create website videos with the digitalcare100 platform!
01:48
Learn how digitalcare100 can improve your business
​
Learn more about our industry specific content libraries

See how our video platform & editing studio work

Hear more about how we can help drive your business

Learn about new special offers & special pricing