Welcome to the digitalcare100 Studio
The One-Stop Hub to Create Content That Connects
Say hello to the only care playbook that starts the conversation with your clients – and keeps it going. Just pick a topic, record, and share. Or start from scratch!
The digitalcare100 Library provides access to dozens of industry-specific video scripts – designed and created by experts – that allow you to create engaging videos - FAST.
Video creation is fast and easy thanks to our state-of-the art, built-in teleprompter, which pairs directly to our content library. You can select a best practice script or create new one's from scratch. After that, all you do is read your screen and nail videos on the first take.
Easy-To-Use Editing Tools
Leverage video editing tool similar to apps you already use. Simple drag & drop technology. Place graphics, logos, and text on top of your videos. Choose different frames and even add a video filter if your recording on an iphone.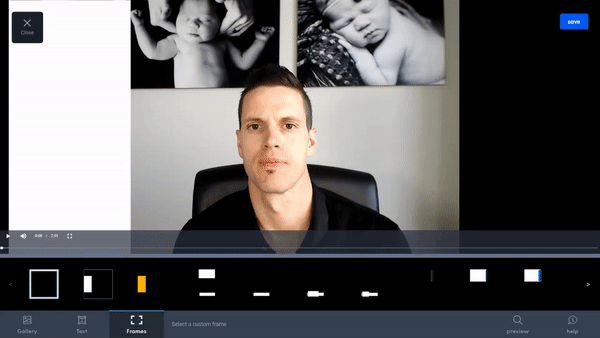 Integrated Mass Text Messaging
The simple solution to delivering content to your clients easily and instantly. We will turn you into a texting expert - and the benefits are almost as instant as the message delivery itself.
Send & Share Videos in a Few Clicks
Communicate with individuals, groups, or your entire client roster. Customize sending to the rhythm of your business by scheduling or sequencing your care messages to clients.
​
We've made it easy to text, email, post or embed videos in minutes not hours.
Real-Time Reporting & Analytics
landing page example
The Video Creation Process
1 PICK A VIDEO SCRIPT OR RECORD FROM SCRATCH
​
2 CUSTOMIZE THE SCRIPT TO YOUR LIKING
​
3 REHEARSE ON THE BUILT-IN TELEPROMPTER
​
4 RECORD FROM A COMPUTER OR MOBILE DEVICE
​
5 EDIT YOUR VIDEO WITH OUR APP STYLE TOOLS
​
6 WRITE YOUR TEXT OR USE PRE-MADE TEMPLATES
​
7 SELECT CONTACTS & FIRST NAME WILL APPEAR
​
8 SEND OR SCHEDULE TO ANY OR ALL PATIENTS
​
9 SHARE ON SOCIAL MEDIA, WEBSITES, AND EMAILS
​
10 REVIEW ANALYTICS & REPORTING STATS
​
​
digitalcare100 resource videos
WANT TO SEE SOME OF OUR VIDEO SCRIPTS & LEARN MORE?
Learn how digitalcare100 can improve your business
​
Learn more about our industry specific content libraries

See how our video platform & editing studio work

Hear more about how we can help drive your business

Learn about new special offers & special pricing